Lets talk about me
WHO AM I?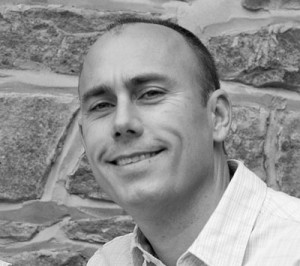 We all hear about the security breaches that occur regularly. But how much does the everyday developer give thought to software security?  With some of the of great voices out there, I hope to help bring clarity and information that the everyday developer can use when it comes to their everyday craft.  But at the end of the day, I'm a Husband, father of 2, Christian and a software developer in Pittsburgh Pa.
As I like to say, "Some people work for a living, I get to program."  
WHAT'S MY STIMULI?
Let's face it, there is so many wonderful things to learn about and pour our souls into.  First and foremost I love burning calories with my kids and spending time with the family. But if I am not storytelling, you'll find me nose deep in my next historically study, working on a personal open-source software project, reading, or writing my next blog.  There is so many things I want to learn or get better at, but there is never enough hours in the day, but I am working on that.  There is just this thing called sleep that keeps rearing its head.
Do you want to write more secure apps?
WHAT DO I DO?
I work for Summa, home of some of the savviest and innovative web developers this side of the Mississippi.  We create made-to-order solutions that captures our client's ideas and needs.  We have an amazing team that coalesces into a productive power-house through our agile methodologies and collaboration that I am proud to be part of.  On a daily bases, I get to implement or architect web and mobile web solutions for our clients that fit their requirements and within their timeline.
Lets talk about you
WHO ARE YOU?
You have a voice, opinion and ideas.  I would love to hear from you either directly or through the comments.  One of the premier reasons for creating this blog was in hopes that your collaboration on articles can help others find solutions, avoid pitfalls, learn and innovate.